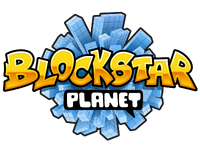 Welcome to the BlockStarPlanet Wiki!
Founded on November 1st, 2014.
12,635 Edits Made | 3,198 Images Uploaded | 1,341 Articles Created | 7 Active User(s) | 5 Moderators
NOTE: This is an unofficial fanmade Wiki, it doesn't have any affiliation with MovieStarPlanet Aps or the BlockStarPlanet development team.
What's New in BlockStarPlanet

Did you know...
Did you know that Worlds were once called Arenas?
Did you know that Seasons have started on February 28th, 2020 and are still going to this day?
Did you also know that the game was originally called RoboBlastPlanet until March 16th, 2017?
Did you know that this page is fanmade?
Feel free to jump in and help out! Also have fun reading!